While the presidential car might look like a stretched version of the old Cadillac DTS sedan, it doesn't really have much in common with its besides the front fascia and rear end. Instead, the car is mostly based on a truck's chassis which has been reinforced and improved in order to be able to handle a bomb detonation from point-blank range. While it doesn't really need an update, the car will receive one with the next-gen 2017 Beast presidential limousine which is expected to be launched right after the current presidential elections will end.
Just like with the current car, this new beast of a car should feature roughly the same recipe but it will be further improved with the latest technologies in order to protect and save its occupants in case anything happens.
The development costs of this type of project are unknown but considering how over-engineered the car is and has been in the past years, we can expect the program to cost well over $10 million. While this might seem a lot of money, it is a small price to pay to protect the most powerful people in the World.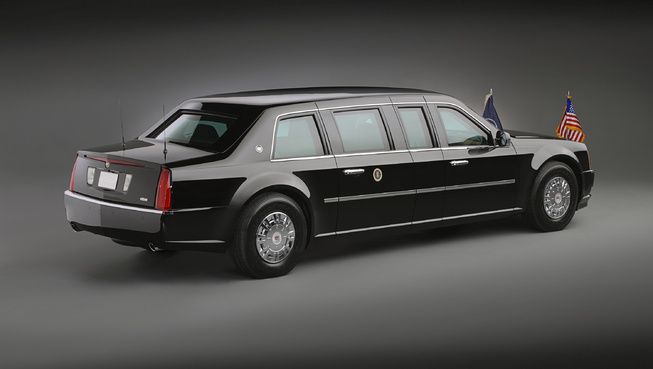 Features & Facts
In order to handle the upgraded body, the chassis of the new model is still expected to come from a heavy-duty Chevrolet truck, most likely from the Kodiak which will lend its chassis and some of the suspension system in order to make for an all around very capable car. The next-gen "Beast" presidential limousine will also feature a tweaked suspension system as well as heavier duty axles in order to sustain the extra load.
Design wise, the car seems to borrow some of the cues found on the latest Cadillac CT6, having similar headlights and daytime running lights with the smaller sedan. However, the body as well as the back seem to be designed from scratch.
We still don't know how much it actually weighs but some rumors suggest that this particular model will weigh well over 17,000 pounds. This is because it will basically be a war-machine for the open roads. It will get rifle-resistant tires, heavy duty steel rims, bomb-proof axles as well as redundant systems that should allow it to keep going even after being heavily hit.
All the panels are expected to get reflective armor and the glass will likely be able to withstand the short of a large rifle with ease. Inside the cabin there should only be enough room for the president and its close companions while its guards should follow closely in a second car, very similar to the presidential limousine.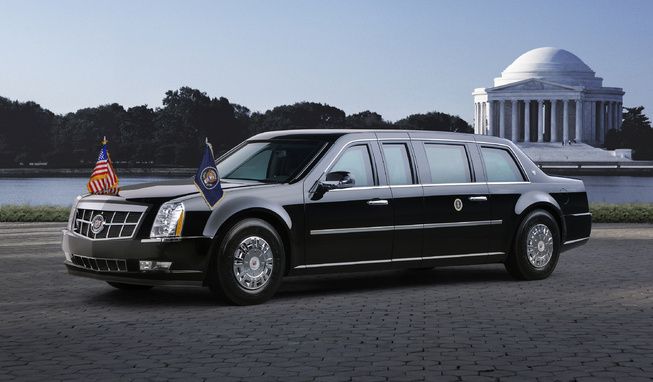 2017 Beast presidential limousine – Specs
In order to power this massive beast, we expect GM to install their already well known 6.6 liter turbocharged Duramax V8. However, while this engine would certainly be enough to power the next-gen "Beast" presidential limousine, it would only be able to do it with a certain speed due to the massive amount of weight and it might not really be able to handle all that stress.
In order to change that, the engine will likely be heavily upgraded with new more durable parts as well as some performance upgrades. These should up the output of the diesel to around 500 horsepower and more than 1000 lb-ft of torque which are all going to be routed towards the rear wheels via an Allison transmission.
All of the drivetrain and running gear components are going to be made out of very tough materials or are going to be protected by blast shields, so even in the occasion of a large explosion right underneath the engine, the car should still be more than capable of running and getting the passengers out of danger.