So far, the Koleos has been Renault's flagship crossover on most markets it is present. However, while the Koleos did offer a lot of nice features for the money, it did not look all that great and its interior was less than average. In order to change that and offer a good and competitive car on the market, an entirely new model will replace the old Koleos. This all new model will be the 2017 Renault Maxthon which has been announced a while ago and it is expected to be showcased at the Geneva Auto Show.
The car will certainly feature Renault's current design scheme, a more upmarket interior than before as well as a new platform for them.
What's new for Maxthon?
In fact, the car will share its platform with the Nissan Rogue which basically means it will be a stretched version of the Kadjar. The new platform will allow the Maxthon to feature up to seven seats which means it will compete in a new class which is currently dominated by the German offerings.
One of its main rivals will be the next generation Tiguan, a very similar car in terms of features and engines but the two will be vastly different in terms of design.
All-new Design – Interior & Exterior
Just as we mentioned, the 2017 Renault Maxthon is going to be influenced heavily by the new Megane of the Talisman which means that in the front the car will receive a large grille with thick horizontal slats, rather slim dual-Xenon headlamps which will extend downwards with C-shaped daytime running lights. A pair of aluminum shields are expected in the front and rear but despite that, the Maxthon will most definitely be tweaked to run on the road or mild dirt roads. In the back it should share some of its design scheme with the Megane so expect large tail lights and a wide-opening tail gate.
Refined Interior
Inside the cabin, considering this will be a rather affordable seven seats crossover, we expect it to share a lot of components and design cues with the Talisman sedan. In fact, we expect a nearly identical experience with the major difference being that the crossover will get a higher driving position and seven standard seats.
The Engine range & Specs
Engine wise, the 2017 Renault Maxthon should get, as a base model, a 1.6 liter turbocharged inline 4 petrol engine. This will offer 150 horsepower and up to 170 lb-ft of torque in the base trim level while the top end version will get up to 200 horsepower and 200 lb-ft of torque. Instead of the base petrol engine, some markets will get as standard a smaller 1.5 liter turbocharged diesel which will offer 110 horsepower and up to 170 lb-ft of torque which should provide very good fuel efficiency for its size with the only drawback being the lack of power.
However, a 1.6 liter turbocharged diesel is also going to be an offering which will be able to output between 130 and 160 horsepower and more than 220 lb-ft of torque in any of its versions. Front wheel drive will likely be standard while a 6 speed manual should be offered in most markets. However, Renault is also likely going to tailor the car for specific markets which could get a seven speed automatic as standard on the higher end models, basically allowing it to compete with the Tiguan.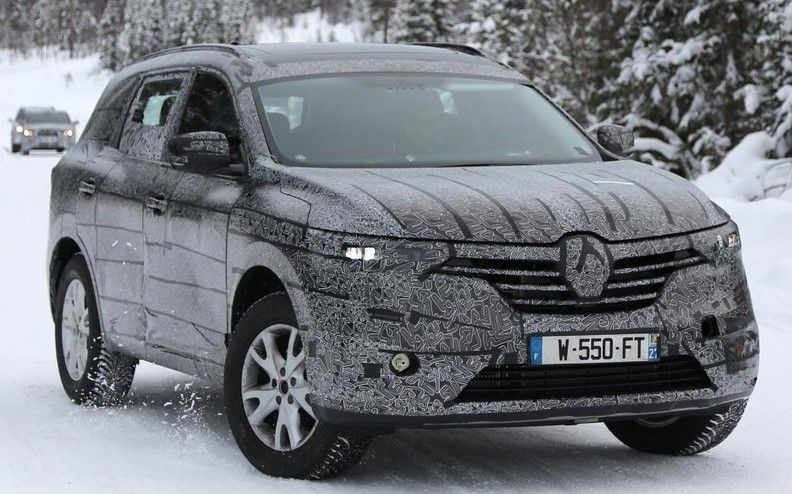 2017 Renault Maxthon Price & Release date
The price of the car is still unknown for now but considering its size and the price of their other models, it is very unlikely that it will come on the market for a price lower than the equivalent of $30,000 and even there it should be quite competitive considering all the features it will offer.