Back in November 2014, Chevrolet was releasing the Colorado ZR2 concept pickup truck as a design study to see if customers would want something like it. Well, because their response was much better than expected, it seems that a production model is going to hit the market in the next few months and from the looks of it, the truck might actually be nearly identical to the concept which would be really interesting because it would make for a really capable off-road machine at a really affordable price for what it will be capable of.
What's new for 2017 model year?
This also means that the upcoming 2017 Chevrolet Colorado ZR2 will be the only true off-road designed truck in its class and it might pose a real problem for the Tundra TRD or even for Ford's upcoming Ranger which is also expected to feature some kind of special trim level.
New Design – first spy photos
Unfortunately, at this point in time there are very few official details available but considering that the concept truck looked like a production model and that the camouflaged version of the 2017 Chevrolet Colorado ZR2 is nearly identical to the concept, it is safe to assume that it will look little to no different than the 2014 truck. We expect it to boast the same type of steel bumpers aimed for off-road use, new headlights with surround LED daytime running lights, xenon headlamps as standard as well as a lot of neat off-road features.
These will most likely include new 16 inch rims wrapped in high performance off-road tires, body protections on the underside of the car, a new tailgate as well as a new bed liner that should be more durable.
Details about Interior
Just like with the concept truck, the production model of the ZR2 Colorado is very likely going to feature the same style of the interior which would allow Chevrolet to focus on the actual capabilities of the truck.
Despite that though, there is a slim chance that a higher performance package is going to be offered as an option. This might include sportier seats, a new steering wheel as well as an updated instrument cluster, all of which will make for a much nicer driving experience.
The Engine range & Changes
Probably the biggest disappointment about this new model is that it will not feature any new engines. This is fine for most people but considering that there aren't any true high performance compact trucks, GM really is missing out on an opportunity here. However, we do expect the 2017 Chevrolet Colorado ZR2 to be offered only with the two high performance engines which would make a lot of sense considering that the base 2.5 liter unit is not really up to the task of being sporty or that capable.
The base ZR2 model will most definitely use the 3.6 liter naturally aspirated V6 also found on the medium trim level of the current model.
This will be offering up to 305 horsepower and 269 lb-ft of torque which should be enough to power the slightly lighter version of the truck. The 2.8 liter inline 4 diesel should also make an appearance with its 181 horsepower and 369 lb-ft of torque. Just like with the regular truck, the ZR2 will be offered as standard with rear wheel drive while a four wheel drive version with lockable differentials will be offered as an option.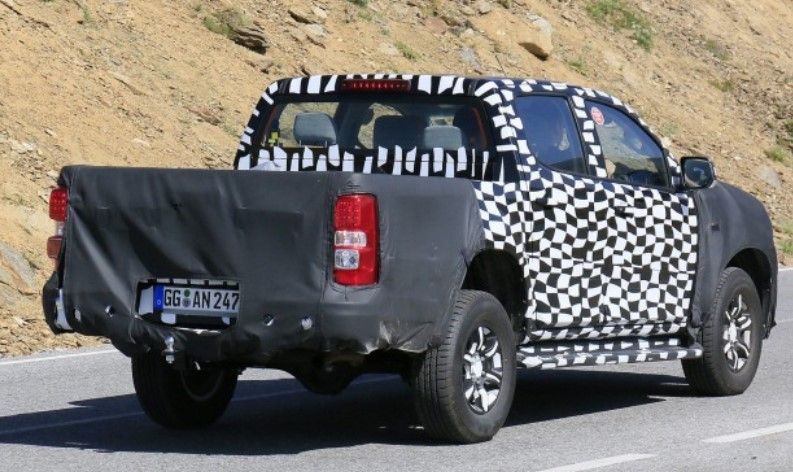 2017 Chevrolet Colorado ZR2 Price
The price could be around $10,000 more than that of the base model so expect it to start right around $34,000, a lot for a compact truck but very affordable for a performance truck that might be just as capable in off-road as the Ford Raptor.
The new ZR2 is very likely going to be officially unveiled by the end of the year, especially since a camouflaged version has already been tested pretty much finished.